Polar Express Holiday Production Sign Ups!
Sign up today to be a part of our Annual Holiday Production.  This year we will perform "Polar Express".  Dancer's will perform in the Downtown Ocean City Christmas Parade on December 1st., and perform at Ocean City High School for two performances.  Dancer's ages Kindergarten and up are invited to participate. 
Click Here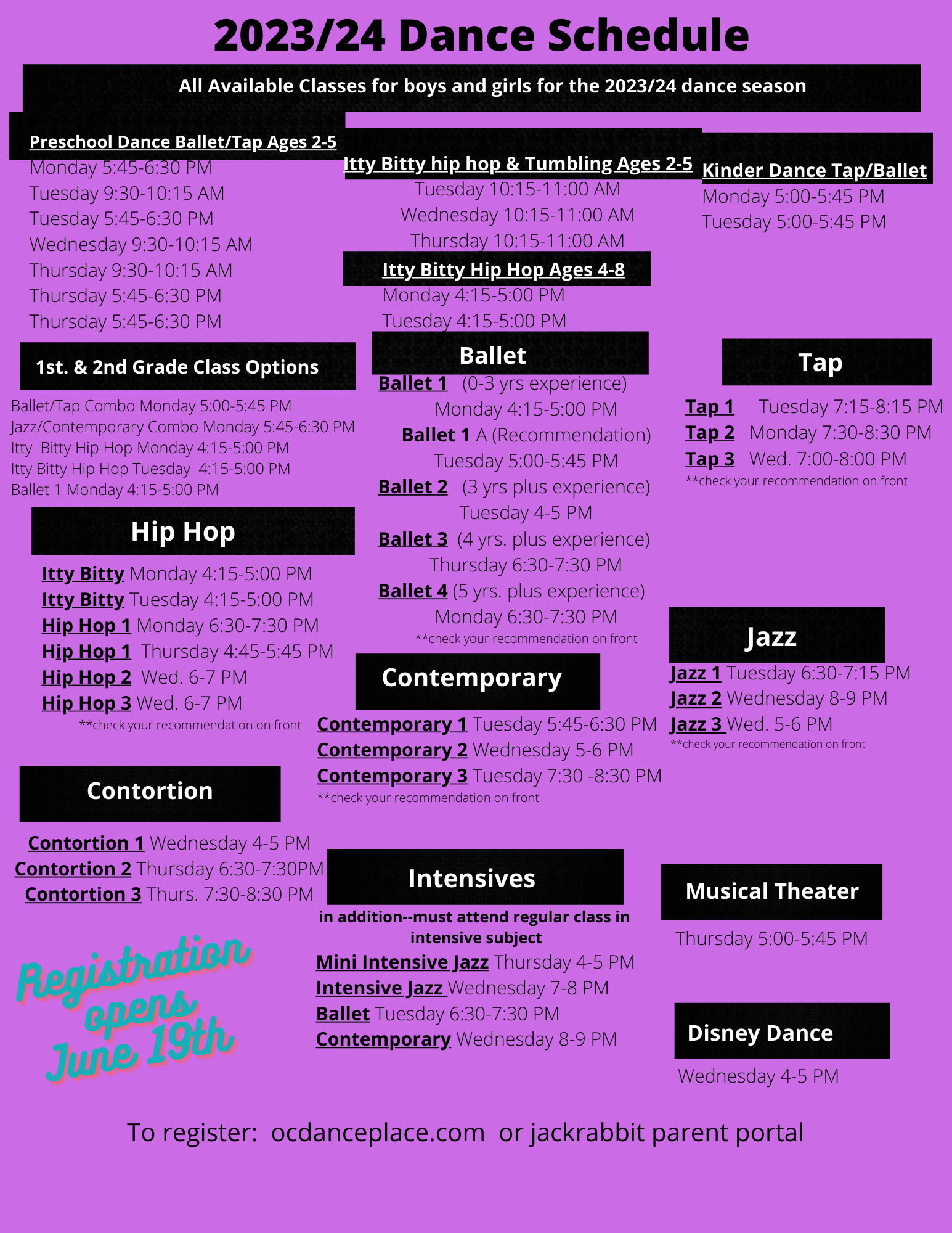 The OC Dance Place
Winter at the dance place
  We are so excited to continue to offer dance classes in a safe environment for the upcoming 2023/24 dance season.  So many great classes to choose from beginning at age 2 up until advanced levels. REGISTRATION OPENS 6/19!
See Our Winter Classes
2023 DANCE RECITAL BEGINS
Our Studio
We are Ocean City's largest dance teaching school. All of our dance teachers are experienced in the style they teach. Our teachers are chosen not only for their qualifications, but for their ability to relate to the students. We teach everyone from beginners to advances level students.
Location: 618 E 8th St, Ocean City, NJ 08226
Telephone: (609) 398-7223
Email: CONTACT
Studio Hours: M-F: 11am – 10pm
Learn By Doing
We offer a wide variety of classes for all ages, be it a pre-schooler's first dance class, or an advanced teen.   Our list of classes also include, ballet, modern, pointe, jazz, hip-hop, contortion, and musical theater.
The Dance Place's Mission
Our mission is more than teaching dance. Dance lessons can also be used to teach life lessons. In addition to technical training, in all aspects and styles of dance, the dance place prides itself on building self esteem, respect, and being physical fit through the fun-filled and exciting art of dance. Every child becomes a part of our dance family and our mission to teach them to be dynamic leaders is what we strive for!
A Word
About Our Director
Mary Beth Snow is the founder and owner of the dance place in Ocean City, New Jersey. Now celebrating her 42nd. season, Mary Beth is known for always creating an all-inclusive experience for everyone. All dancers are offered the same dance education and performance opportunities regardless of age or ability.
Get In Touch
Location: 618 E 8th St, Ocean City, NJ 08226
Telephone: (609) 398-7223
Email: CONTACT
School Hours: M-F: 11am – 10pm